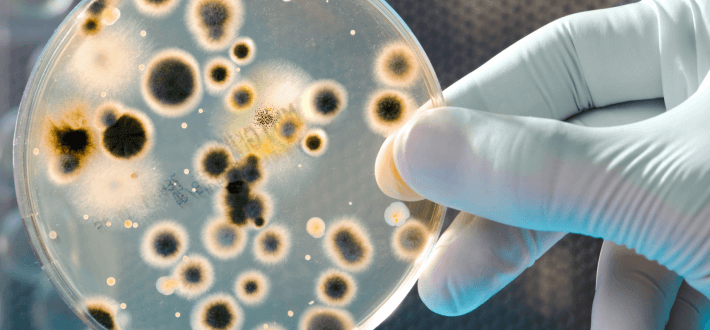 15 June 2017
Factors Affecting Microbial Growth
The key to a productive staff is creating and maintaining a safe and healthy work environment. Maintaining work equipment and the physical state of a building is important, but there are potential threats lurking in a company's infrastructure that are too small for the naked eye to see. Fungi and other microbes often grow unchecked in the nooks and crannies of a building when potential problem areas with factors affecting microbial growth aren't identified and monitored regularly.
Fungi and bacteria cultivating in a building can enter the ventilation systems and cause widespread illness and discomfort among workers. With conditions like Legionellosis, or Legionnaires' Disease, and chronic upper respiratory problems as potential and persistent issues that could be caused by microbial growth, it's essential to know what kind of environmental conditions affect its growth and monitor areas of concern with the help of environmental consultants to keep air ventilation and water sources clean and free of health hazards.
Things to Check to Identify Microbial Growth
Water and Dampness
Warmth, moisture, pH levels and oxygen levels are the four big physical and chemical factors affecting microbial growth. In most buildings, warmth and moisture are the biggest overall issues present. Dampness is a big player in the growth of fungi. Just like any living thing, water is essential to the life of microbes. They cannot multiply and spread without a consistent water source available to them. Bathrooms and basements tend to be prone to dampness and stagnant water, making them a key location for potential microbe issues. Leaks in the ceiling from rainfall or from pipes in the water system that aren't tended to can not only damage equipment but can also be breeding grounds for microbes in areas that are harder to notice or clean up.
Temperature
The temperature of an area can be a massive contributor to microbial growth. Bacteria thrives in warmth, growing the most in areas close to the temperature of a human's body. Cooler locations tend to slow growth of microbes, as seen when food is refrigerated to keep it safe to eat longer. Boiler rooms, rooms with heat-generating equipment and areas near heating vents can nest bacteria and molds. Areas around machinery that create humidity are, of course, locations that can cause the most concern when one is minding the health of a building. Having an environmental consultant assess areas around equipment with heat as a byproduct can help you prevent potential health issues before they even develop by creating solutions through methods like improving airflow with optimized air ventilation.
Environmental pH
The pH level of an environment can either help or hurt the growth of microbes. Microbes tend to prefer pH levels that are neutral and are often harmed when more base or acidic elements are present in a location. It's for this reason that cleaning solutions, often highly acidic, kill off bacteria effectively when used. This means that improving cleaning regimens in a business's building can greatly reduce the number of microbes growing and deter future growths when performed regularly.
Oxygen and Nutrients
Oxygen-enriched locations and areas with vital nutrients will cultivate more microbial growth than locations with reduced oxygen levels. Controlling oxygen levels in an area can be difficult, but keeping areas clear of food and other sources of nutrients will starve out bacteria and keep a building clear of other pests as well.
Why Choose Airtek Environmental
Airtek Environmental has the tools to identify factors affecting microbial growth in a building by analyzing air and surface samples, assessing HVAC maintenance practices, and by developing plans for maintaining areas of recurrent microbial growth.
Airtek Environmental works with you and your teams to remediate and eliminate elements causing persistent microbial growth issues. With professional equipment and highly-trained staff capable of testing for any number of bacteria, fungi, molds and other potential microbes that could affect the health of a building, Airtek Environmental can detect any potential health threat present.
Contact Airtek Environmental by calling 718-937-3720 and Schedule a consultation today to start improving the working environment of your business for healthier, happier employees.