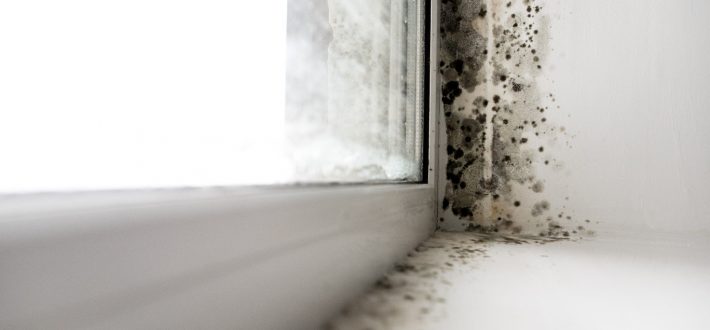 11 July 2017
How to Recognize Mold
Mold is a big issue wrapped in a small package. As a potential health hazard and code violation, the presence of mold can end up costing money and time if it isn't taken care of before it spreads. Working with an environmental investigation company that knows how to recognize mold and can create solutions for potential mold issues that can save a business valuable assets and prevent potential illness among workers.
What does Mold look like?
Mold is an extremely common form of fungi and forms in damp areas. Mold can typically be found in basements, bathrooms and boiler rooms as they are key locations for water intrusion. While it's not always easy to spot, mold often appears in wooly mats in distinct colors like black. It lets off a distinct, strong smell that will be persistent in a specific location of a building. The overbearing odor of mold can be an instant lead to mold hidden behind wallpaper or in recesses in the walls of a building.
Mold Symptoms
An increase in allergy problems, sneezing and coughing in people regularly present in the building can be another warning sign for mold. It has been known to cause health issues and is a potential threat to those with upper respiratory conditions, weakened immune systems and patients in recovery from surgery. A mold problem can contaminate the air in a building, putting people all over a building at risk of illness even if they don't work in the immediate area of the mold issue. As a source of potential health issues, the mold should be dealt with as quickly as possible when detected.
Sick Building Syndrome
If mold is left unchecked, it is possible for a building to experience Sick Building Syndrome. Sick Building Syndrome is characterized by acute health and comfort issues in an isolated area of a building or throughout a building. Mold gives off spores that can travel through air ventilation systems and be breathed in by occupants in a building. These spores can lead to severe allergic and upper respiratory reactions. This can pose a danger to any occupants with any upper respiratory diseases, asthma or allergy problems. Persistent mold problems can lead to health violations while being a severe threat if more dire health issues develop among employees in a mold-affected environment.
Keeping a clean, safe environment for employees and visitors is a key function of a business's administration. While a little bit of mold might seem harmless, it can spread quickly and become a nuisance in no time. By immediately dealing with a mold problem when it's detected, business owners can avoid a troubled and sick staff. No one wants to endure an odorous and uncomfortable environment filled with coughing and sneezing.
Mold Management Experts in New York City | Airtek Environmental
Airtek Environmental consultants can provide careful inspections and they know how to recognize mold and other potential environmental issues in a business facility. They have specialized training in air quality testing and sampling and are able to properly assess the environment for you. Through a consultation with you and your lead staff, Airtek specialists can make recommendations on how to improve air quality and solve problems involving mold and bacteria as well as other potential health threats present in your business properties. Call Airtek Environmental today at (718) 937-3720 to make an appointment and learn how to optimize your business's environment for a better, safer workplace experience.