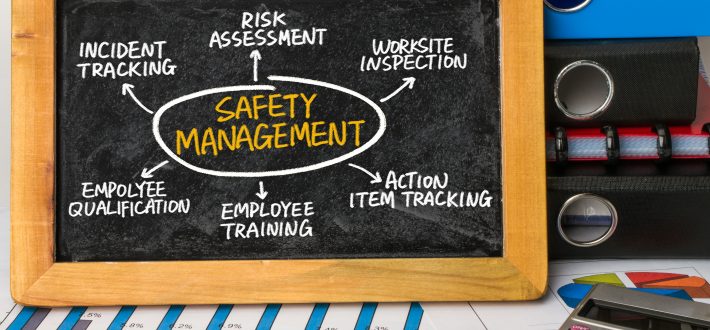 21 July 2017
Healthy Workplace Environment
Since OSHA's inception in 1970, businesses have been seeing continuous gains from committing to safety training and upholding regulations as established by OSHA. The costs of an unsafe work environment can stack up over the year and severely damage the bottom line. The financial gains of well-enforced safety regulations paired with regular safety training and building inspections create a healthy workplace environment that promotes trust, productivity and great morale amongst employees.
Dedication to safety and wellness has made a huge impact on the cost-cutting efforts of businesses across the country. OSHA, in cooperation with business and labor organizations, has documented the potential costs and losses, both direct and indirect, that can be attributed to poor safety and health regulation in companies. From medical expenses to OSHA penalties, businesses can lose thousands of dollars a year if regulations are not upheld.
Workplace Injuries and Illness Prevention
In the mid-2000's, the Liberty Mutual Safety Index reported businesses spending $48.6 billion dollars on covering severe illness and injuries while OSHA reported $60 billion in losses due to a reduction in productivity caused by illness and injury. Direct costs of losses stack up over the course of the year on their own, but the indirect costs can add together and triple yearly losses. Liberty Mutual's executive polling has shown that companies estimate $3-$5 dollars in indirect losses on every $1 in direct losses. By comparison, this means that every $1 invested in a healthy workplace environment can save a company $3 in potential losses by helping a business avoid not only the direct and immediate costs of worker injury but also the indirect expenses like replacement employee training, damage repairs, loss in productivity and damaged customer and community relations.
Return on Investment of Healthy Workplace Protocols
The returns-on-investment for companies that dedicate part of their spending to maintaining safety protocol aren't the only on-going gains from a business putting effort towards creating a healthy workplace environment. The trust that a company gains from employees by reinforcing their interest in their workers' well-beings improves morale and productivity. When employees feel safe and secure in their workplace environment, the amount of days absent drop and workers are more dedicated to staying on-task. Safety and health concerns can be distracting and can reduce performance quality and speed. With safety at the forefront of a company's interest, they can streamline workflow and automate problem-solving when accidents do happen in the workplace.
Creating a Healthy Workplace Environment with help from Airtek Environmental
When you're looking to optimize your safety protocols and assess and manage potential risks in your company's infrastructure, Airtek Environmental can give you expert guidance and help you to create a healthy workplace environment that supports the interests of workers and administration alike. Airtek Environmental's consultation services allow expert staff members to assess a company's needs and perform tests for air and water quality. Airtek staff can provide high-quality technical data and analyze it to determine the best course of action for risk management and improving safety regulations.
Airtek Environmental can provide industrial hygiene options to improve building cleanliness and air quality services to reduce the spread of allergens and microbes available for companies looking to tackle problem areas in their employee's working environment. Contact Airtek Environmental by calling 718-937-3720 and schedule a one-on-one consultation to analyze your business's needs, plan a building inspection and start your business on the right path to improving the working environment for your employees.