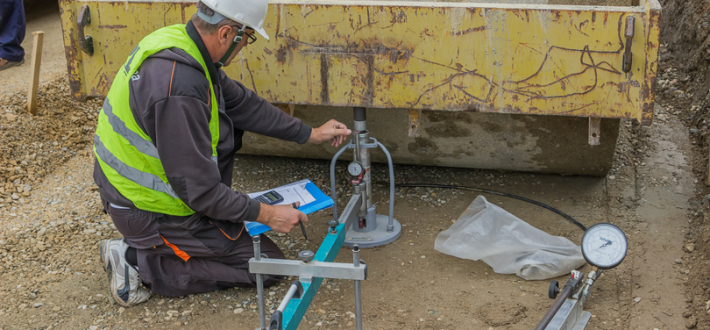 31 July 2017
Soil Investigation Report
When planning to build in the city, there are elements to consider long before construction begins. The city of New York has seen buildings come and go and little virgin soil remains on Long Island. Most properties in and around New York City have held multiple buildings since the city's founding. The land left behind after demolition can hold many different types of dangerous chemicals and pollutants from previous building materials and manufacturing byproducts. Disturbed soil can unearth contaminants long buried that can affect the safety of the construction site and the areas around it. Workers on-site and people that come in contact with a contaminated construction area can suffer severe health problems caused by the contaminants. Testing and conducting a soil investigation report for structural and health purposes is a crucial first step to the building process, but often these essential tests are overlooked. If construction begins before a thorough subsurface investigation is performed, a company can see itself incurring sudden construction site costs in the millions and losing months of time on the progress of a project.
Importance of a Soil Investigation Report for your Business
Airtek Environmental is the best equipped to help companies in New York avoid these costs by providing an in-depth soil investigation report that outlines the content of the soil and groundwater. These subsurface reports are capable of identifying contaminants buried in the soil and can detect the area range of contamination as well. With Airtek Environmental's technologically advanced tests, we can create soil sampling reports that can determine levels of contamination on site if contamination is detected and help a company create plans for soil remediation. Remediation can return value to the land and make it safe for occupation.
Airtek's investigators in New York are trained to set up a variety of drilling, sampling and monitoring tests to judge the composition of the soil with little disruption to the site. Our direct-push system is minimally invasive and versatile, capable of being used on any type of property. This method obtains samples efficiently and allows our expert team to gather detailed information to create a soil investigation report that gives your company all the information you need to determine the safety of the soil and groundwater before you start any foundation design. This valuable data can save companies from huge losses caused by the after-effects of contamination that isn't properly managed. Keeping your business's workers and neighbors safe from contaminants in the ground should be a top priority and Airtek Environmental is your best source in New York for preventing these potential health hazards.
Airtek Environmental: We're New York's Best
Airtek Environmental is New York's top provider of environmental health and safety assessments and environmental consultation for businesses. We have a reputation for saving companies from expenses brought on by costly environmental hazards across New York City. We employ expert investigators that are trained to administer the most advanced tests in the industry. The data collected from these in-depth tests will save your company money before and during the construction process. Our team is well versed in the common pollutants and chemicals found in New York and have experience creating effective and strategic plans for remediating local contaminated soil and groundwater. Airtek can help you maintain health and safety standards through every step of construction. Our highly trained team members will develop plans to limit your liability and costs as you prepare your property for construction. Contact Airtek Environmental at 718-937-3720 to schedule an appointment for a consultation with our investigators and begin testing your property for safety.