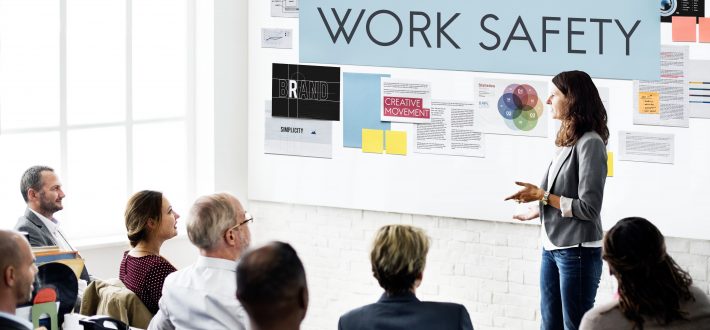 5 October 2020
Why is OSHA Training Important?
You may ask yourself, Why is OSHA Training Important? The state of safety regulations and requirements in the workplace has only come to truly benefit workers in recent years. The history of industry work and medical work is rife with stories of unsettling accidents and the spread of disease amongst staff. It wasn't until 1970 that OSHA was established and finally safety regulations started being mandated and enforced in the interest of employees. Since then, OSHA has dedicated itself to keeping workplaces across the country safe and secure through inspections, training, and education for employers and staff. OSHA continues to spread the word of the importance of safety training and maintaining a safe work environment to businesses all over the USA.
Understanding OSHA Regulations
Being employed in an environment with occupational hazards requires a working knowledge of safety rules and regulations as set by OSHA. For business owners in industries where employees are at a higher risk of illness or injury due to the nature of the work, it is essential to emphasize the importance of safety training to employees so that they know what safety measures are in place to protect them from harm and what the company has to expect from them in order to avoid costly accidents.
Why is OSHA training important? Learning the ins and outs of OSHA's safety training will keep you and your employees safer from potential accidents. It can also help you spot hazards in your building and improve the current safety levels of the building and its equipment. OSHA safety training and safety training, in general, should be given regularly to new employees, employees changing their positions in the office, and to all employees in a department of equipment or tasks change.
The Benefits of OSHA Training
By starting off a new employee's time at a company with proper OSHA training and continuing that training throughout their career, a company is able to tell its employees that it has a strong interest in their safety and wellbeing. This allows a company to earn the trust of its workers and helps to boost morale. Better morale not only increases productivity and lowers a number of absences, but it also reduces the number of accidents on-site.
On-going OSHA training for employees also gives safety officers and staff the opportunity to identify and discuss incidents. By doing so, the administration can identify problem areas in the infrastructure of the building and avoid any future incidents. By starting these discussions through training, staff can strategically improve the work environment for staff.
The business can possibly reduce worker's comp claims and potential costs from insurance costs and lawyer's fees when enforcing safety training. While OSHA safety training classes are an investment, the amount of money they can save a company makes them invaluable. It also means avoiding loss of manpower and reduction in productivity due to workers being out for injuries or illness. By facilitating regular OSHA safety training courses, your staff can revisit the state of safety in your business regularly and keep things in check.
OSHA Training in New York City
Airtek Environmental can provide classes that stress the importance of safety training and cover material specific to your business. Airtek Environmental is able to facilitate introductory courses, refresher courses, and classes for when new equipment or technology is added to the business. Through Airtek, your company will get professional training that covers all of the material necessary to keep your employees safe. Contact Airtek Environmental by calling 718-937-3720 and setting up an appointment with one of our staff to schedule your company's classes today.